RX Rockfall barriers is composed of steel wire ropes, high-strength steel wire grids, anchor rods, uprights, up and down anchor ropes, energy dissipation rings and so on. The system consists of a combination of steel columns and steel wire ropes to form a whole, forming a slope protection for the protected area, so as to prevent the collapse of the collapsed rock and play a role in the flexible protection of the slope.
The characteristics of RX Rockfall barriers: The flexibility and interception strength of the system are sufficient to absorb and disperse the expected impact function of rockfall. The design and adoption of energy dissipation rings ensure that the impact resistance of the system is further improved. Compared with rigid interception and bricklaying retaining walls, the original construction technology was changed and the construction period and funds were reduced.
The RX Rockfall barriers is based on the impact kinetic energy implemented by collapse as the design basis for engineering construction, and products with different energy levels are designed to be matched with it.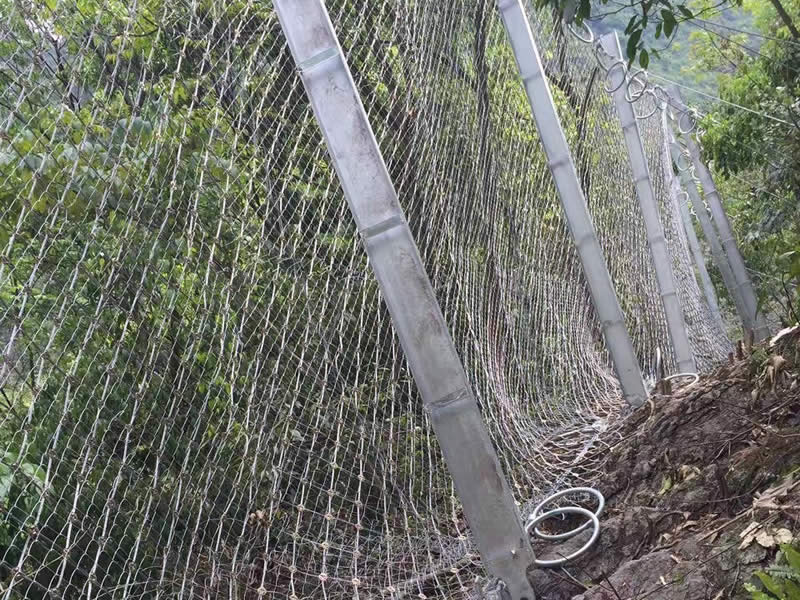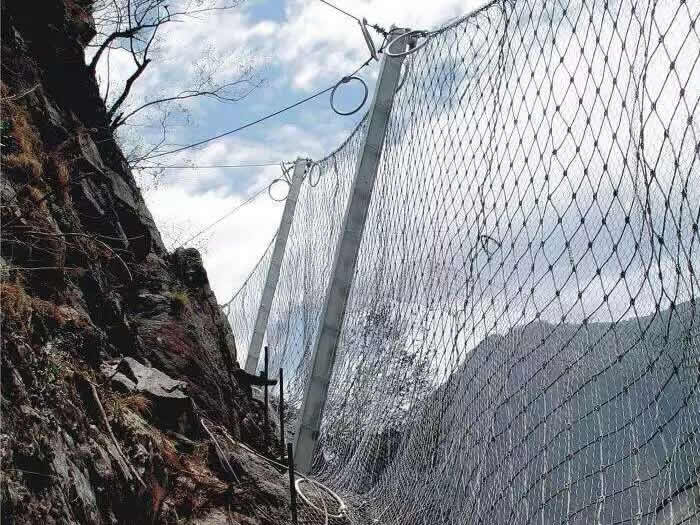 Project case: