Gardrail cable fence
also known as cable guardrail, wire ropesafety barrier. Cable Barrier System is a flexible guard railing system toprovide good safe guard in open areas. This barrier system composed withchiefly hot dipped galvanized steel wire strands, steel posts and terminalsoffering excellent rust resisting and corrosion resisting property.
Thistype of wire rope safety barrier is a kind of highway fence keeping vehicleswithin the limits of correct way. The wire cable barrier is made with three,four, five or six high tensile steel wire ropes, firmly mounted on the steelpost at certain spacing to form a flexible guard barrier. The more number ofthe wire cables, the much strength the barrier offers.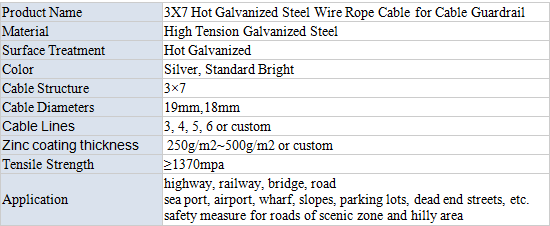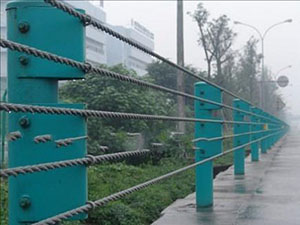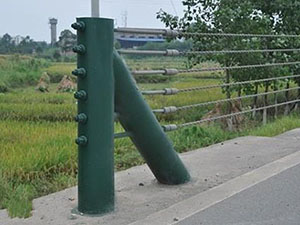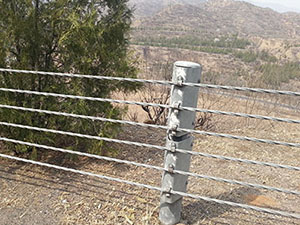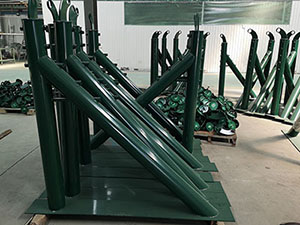 Advantages
1.Lowcost, Easy to install and repair
2.Less impact on accident car and the persons inside
3.Cable tension and Post space can be adjusted
4.Prevent vehicles from running off the road effectively
5.Absorb most sudden impact energy during collision
6.Can be reused after accident by somehow repairment
7.Anti-rust, anti-corrosion and anti-aging
8.Good looking for open scenic spots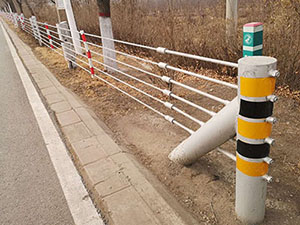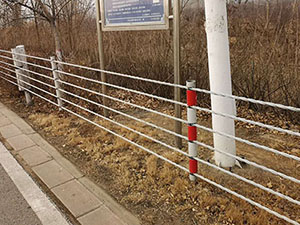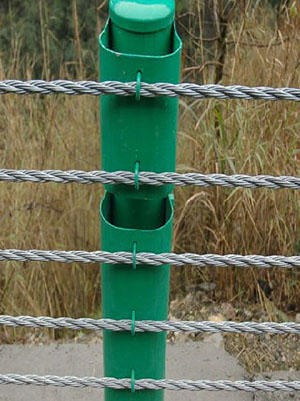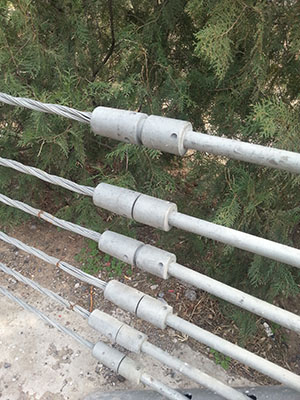 Application
1.usedfor the sides of highway, railway, bridge
2.usedfor the safety of airport, port and wharf
3.usedas the safety measure for roads of scenic zone and hilly area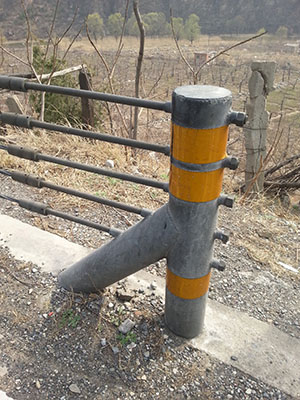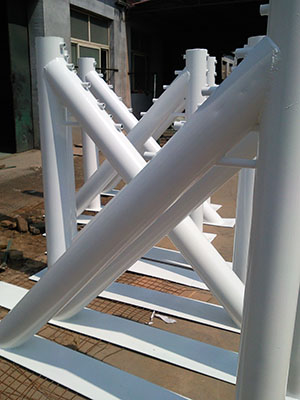 Details about Cables
Thebarriers are manufactured with 3×7 high tensile steel cables, the most commonlyused are 18mm and 19mm steel wire ropes. A 3x7 steel wire rope has threestrands, each strand is made up of 7 identical wires wound around a center.Meanwhile the wire ropes are galvanized for keeping the cable free of corrosionand rusting.